STEM Conference
---
Two weeks of sessions for Primary, Secondary, FE, Teachers, Technicians, Governors and more!
---
Monday 30th November - Friday 11th December
---
Summary
This remotely delivered cross-phase STEM conference is suitable for STEM teachers and science technicians, regardless of their experience. With a selection of 92 sessions across the following strands: leadership, pedagogy, enrichment and digital technology as well as closing the COVID gap, together with Keynote addresses from renowned speakers - make this the one Conference you go to this autumn!
Outcomes
Develop improved leadership at whole school/governor or middle leader level across STEM disciplines
Cultivate a deeper understanding of pedagogy used to support positive outcomes in STEM subjects
Review strategies to improve engagement in extracurricular activities and remote learning
Explore approaches for closing the COVID gap
Speakers
Featuring Claire Grimes, Prof. Louise Archer, Dr Sheila Kanani, AQA and Pearson
Keynote Speakers
Claire Grimes
Author of Rosenshine's Principles in Action workbook
Prof. Louise Archer
The Karl Mannheim Chair of Sociology of Education at the Institute of Education (UCL)
Dr Sheila Kanani
Education, Outreach and Diversity Officer at the Royal Astronomical Society
School Packages - Book Now!
Register your school on one of the below packages – you will then receive information on how select the sessions you (or other colleagues from your school) would like to attend. Once selected sessions have been booked, joining instructions for each session will be sent to you to distribute to colleagues attending each session.
6 'premium' session places - £150***
12 'premium' session places - £250***
Unlimited 'premium' session places - £495***
***Unlimited places on 'additional sessions' included in above packages.
Costs are for maintained schools.
Note: It does not need to be the same person attending all the sessions
---
The Booking Process
Book your school onto one of the packages

You receive an acknowledgement email with a link to an online form to identify which 'premium' sessions staff from your school would like to access

You distribute 'premium' session links to identified members of staff (noting the maximum number of 'premium' places your package allows) and sharing within your organisation the booking links for the 'additional' sessions

Individual staff book on the sessions using the booking links

Joining information sent out to each person booked on
Special Offer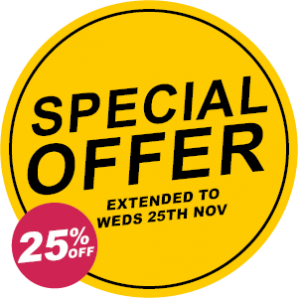 Early Bird special 25% discount offer on the unlimited premium package.
Book by Wednesday 25th November 2020

 

for 25% off this package
---
Conference Booklet
For detailed information on each of the sessions on offer, please download the conference booklet below: